Phase I Environmental Site Assessment In Phoenix, AZ
Since 1980, GPI has provided Phoenix, Arizona and the greater Phoenix area with Phase 1, 2 and 3 Environmental Site Assessments (ESA). Whether you're an individual, a bank, or a different entity entirely, GPI is the phase 1 environmental site assessment company for your ESA needs.
GPI performs Environmental Site Assessments (ESA's) that range in scope from reconnaissance-level characterization (Phase I) to comprehensive detailed studies involving subsurface exploration and remediation (Phase II & III).
GPI's environmental professionals have extensive experience performing ESA inspections on properties from small vacant parcels to large-scale industrial manufacturing facilities.
GPI has performed ESA's for national lenders, banks, the federal government, developers, private companies, individuals, etc.
A site assessment report can usually be completed within two to three weeks of the request.
Phase I ESA's
GPI prepares Phase I ESA reports according to the American Society for Testing and Materials (ASTM) E 1527, Standard Practice for Environmental Site Assessments: Phase I Environmental Site Assessment Process or other lender standards.
The Phase I ESA is conducted to investigate a Property for "Recognized Environmental Conditions" (RECs), defined by ASTM as the presence or likely presence of any hazardous substances or petroleum products in, on, or at a property:
(1) due to any release to the environment;
(2) under conditions indicative of a release to the environment;
(3) under conditions that pose a material threat of a future release to the environment. ASTM states 'for the purposes of this practice, "migrate" and "migration" refers to the movement of hazardous substances or petroleum products in any form, including, for example, solid and liquid at the surface or subsurface, and vapor in the subsurface'. The Phase I ESA involves a visual Property inspection, a search of historical records and regulatory files, and interviews.
Completion of the Phase I ESA checklist requires the following specific scope of work tasks:
Task 1             Conduct site survey and interviews
Task 2             Surrounding land use survey
Task 3             Geological, hydrogeological, hydrological and topographical assessment
Task 4             Historical review of the site records and use
Task 5             Regulatory review of current and past activities
Task 6             Data evaluation
Task 7             Report preparation
Along with completion of the standard Phase 1 Environmental Site Assessment Checklist, GPI also offers:
Maps, figures, and site photographs are always included; these documents are unique to each site.
Appendices include other site-specific information including a comprehensive Property Profile & Inspection Form developed by our firm and used exclusively for our work. The form is completed in the field and guides site investigators to assure all relevant information is objectively considered.
Appendices contain copies of correspondence received from outside sources relevant to the assessment process.
All work is performed under the supervision of an Arizona registered Professional Engineer (P.E.); the engineer's seal appears on the cover page and Table of Contents of the report.
Phase II & III ESA's
If the findings of the Phase I ESA warrant further investigation of the Property, a Phase II ESA will be recommended.
GPI is fully qualified to extend the scope of work to Phase II ESA activities which include the investigations and sampling to characterize the nature and extent of suspected environmental contamination or adverse environmental conditions identified in the Phase I ESA report.
GPI adheres to ASTM Standard E 1903, Standard Guide for Environmental Site Assessments: Phase II Environmental Site Assessment Process.
GPI is also qualified to perform Phase III ESA activities which are the remediation of the adverse condition(s) verified in the Phase II ESA activities.
Contact our experts today to learn about Phase 1 Environmental Site Assessment cost & more.
See some of our ESA inspection projects below:
Queen Creek, AZ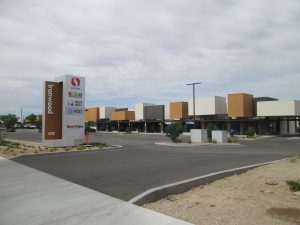 Eloy, AZ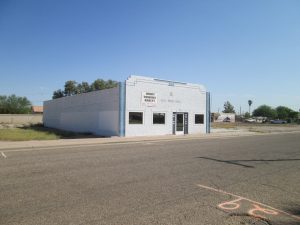 Scottsdale, AZ